I've been designing in print, web and interactive mediums since the mid 1990s: anything from 600 page books to business cards, to animated displays for shop windows.
Designed and implemented a product for annotating video
I designed funwithstuff Annotator, for sale through FxFactory, including hand-drawing hundreds of live-animated shapes. The plug-in is designed for Final Cut Pro editors to use in their educational and promotional videos.
Created many websites since the mid 1990s
I've had a website for a long, long time, and currently I host about 20 websites for myself and for clients. While the first sites I built were hand-coded HTML (and I still work that way from time to time) I normally build with Wordpress these days. This is a pretty good strategy, as long as you're aware of the security measures you'll need to take.
If you're considering hiring me for web design, take a look at trainingbrisbane.com (my own design and implementation by hand), orchardtherapies.co.uk (an adapted Wordpress theme), ianwaldie.com (hand-coded, custom scripting), aaf.edu.au (my design by hand-coding, re-implemented by AAF staff).
(Fun fact: as far as I know, I was the only person in the Southern Hemisphere to enter a competition held in 1994 by Netscape, to design a replacement for the pulsing N logo that used to indicate loading. My entry was bad, and the comets flying over the N was a worthy winner. Still, they sent me a t-shirt.)
Written, illustrated, animated and voiced my own children's books for iPad and iPhone
Designed 600+ page books and more for print and electronic delivery
For a client, I designed a complex 600 page book for electronic delivery, and condensed it to a print edition around 1/3 the size. I've also designed more smaller books, annual reports, flyers, DVD covers, business cards, logos and billboards than I can remember.
Here's the cover (of a real book!) that I designed for my mother, and which you can buy here: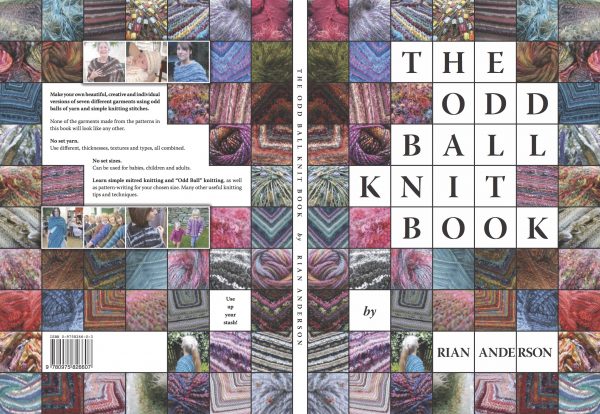 Created animation and video work for non-profits
Here in Brisbane, I've created a series of animations for RAILS, a local community legal centre for refugees, on family violence, how law and government works, and others. I've also created a series of videos explaining concepts in simple English for MDA, and done print design work to support these and other projects too.
Retouching for magazines, packaging and high-end catalogues in the UK
From 2001 to 2004, I worked at a reprographics house in London, in the spot between designers and printers that's less and less occupied now. I did design and retouching, while others shot stills, created film and plates, created Cromalin proofs, and handled short run test printing.
Some of the jobs I got to handle included retouching on lingerie product packaging for M&S,  high-end jewellery photography and retouching, low-end junk photography and retouching, and occasionally fashion shots. Still, nothing beats the magazine cover I worked on with a headline "My Diet Secret" next to retouching instructions to remove the celeb's belly.
So yes, I've faked cleavage, smoothed skin, and generally made many women feel worse about their own bodies. I am sorry.
Created original animated transition, effect and title templates for video editors
A great joy of the FCP X & Motion workflow is the ease with which you can create custom titles, effects and transitions that can be shared with and sold to other editors. I've created (and written tutorials about) many, many of these custom plug-ins, for clients and for myself. While I have created a site to sell some of the templates I've designed, it's due for a revamp. Ask me if you want to see it.
Built Queensland Island in Second Life for the Queensland Government
This was a great job, building an island in the shape of Queensland, populating it with appropriate greenery and signage, then making sure it was suitable for the Minister for Youth to host a meeting of young people from all over Queensland. It was a blast, but all that remains now is a video and several screenshots. The video is private, but if you want to see it, ask me for the password and click here.